Meet our Team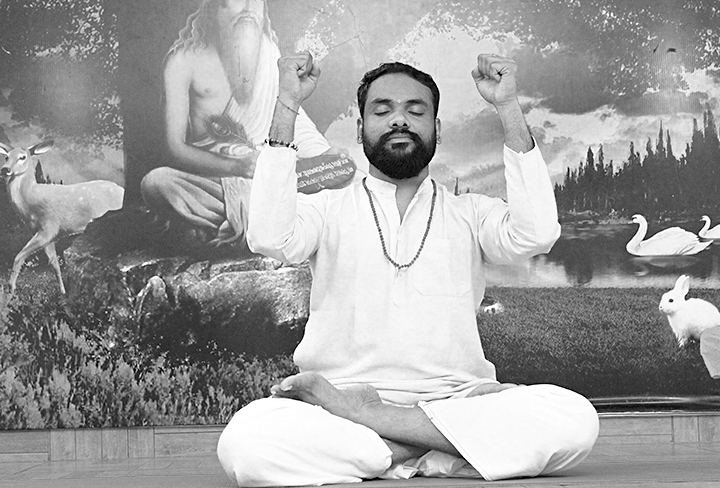 Yogacharya Santhosh Kumar
Founder and ERYT-500
A RASHTRA VIBHUSHAN AWARD WINNER Yogacharya Santhosh Kumarji is one of the qualified Yoga/Health and Nutrition expert form Mysore university and E-RYT 500, RPYT and YACEP with highest rating in India under yoga alliance registry trained 2100+ certified yoga instructors over 100 countries having more ample teaching  experience from last 2 decades.
Yogeesh
ERYT-500
After completing formal education turned to yoga teaching before this participated and won medal in many National and International Yoga Championship but it was make by yoga Asana and gymnastic work out. This made me to change my yoga life style and implement yoga deeper level to the rest of my life having 10 years yoga experience and spread yoga to the enthusiast. Having done Yogadarshanam advance TTC. Santhosh Ji has given opportunity to teach in Yogadarshanam Ashtanga and Hatha Yoga along with many regular classes in Yogadarshanam Foundation ( R ) from last 5 years and looking for serving yoga for rest of my life.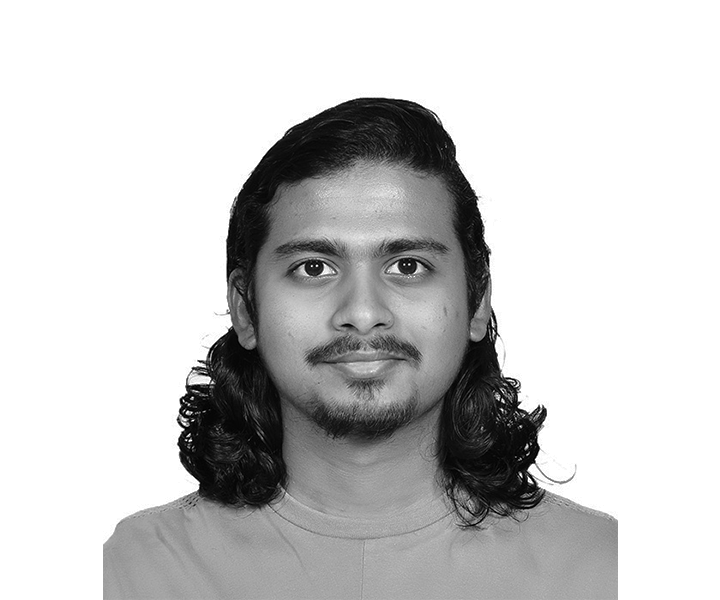 Sumith B N
RYT-200, Advance Theory and Technical Teacher
The first time Sumith was introduced to Yoga was back in his school days. He was fascinated by how one can bend and twist the body. Later his interests got more deeper into Scriptures. The urge and desire to learn Yoga was so strong that destiny brought him to Yogadarshanam Mysore, where he completed his teacher's training under Yogacharaya Santhosh Kumar.
Sumith is specialized in Yoga Therapy, Mudra Therapy, Pranayama, Prenatal, and Postnatal Yoga, Kids Yoga studied in Yogadarshanam Style. Dedicated to our School and Foundation, he provides his best instructions both in-person and in online classes across the globe.
A proud MMA athlete and also working on a research in MSc Yoga
Mr. Karthik
RYT-500, Yoga therapy, Ashtanga Vinyasa, Hatha Yoga and Pregnancy Yoga
Mr. Karthik is basically from former back ground of Costal area Udupi, sports man Rajya Puraskar rover in Bharath Scout & Guide and B.Sc graduated in Science and Chemistry. In Collage days he used to participate in yoga classes but his focus was on sports. But later a sports man turned in to yoga is just because of his health issues like breathing problems and digestive problems.
That brought him to learn yoga from his brother in Law Santhoshji. After learning yoga from 5 years of time today he is RYT 500 from Yogadarshanam and his passion started to share his experience on health and train yoga teachers in the system of Yogadarshanam with Santhosh kumar.
Mr Pratheek Kumar
RYT-500, Health and Wellness Teacher
Mr Pratheek Kumar is originally from Thulu Nadu Udupi and Graduated Teacher and RYT 500 from Yogadarshanam School.
Pratheek is actively working in Yogadarshanam Foundation on health & wellness classes and Personal training with Yoga therapy classes.
If you want Tailor made yoga sequences for various health issues then Pratheek is best Yoga Teacher for you having 3 years of Yoga therapy teaching experience in YD Foundation under the guidance of Santhoshji.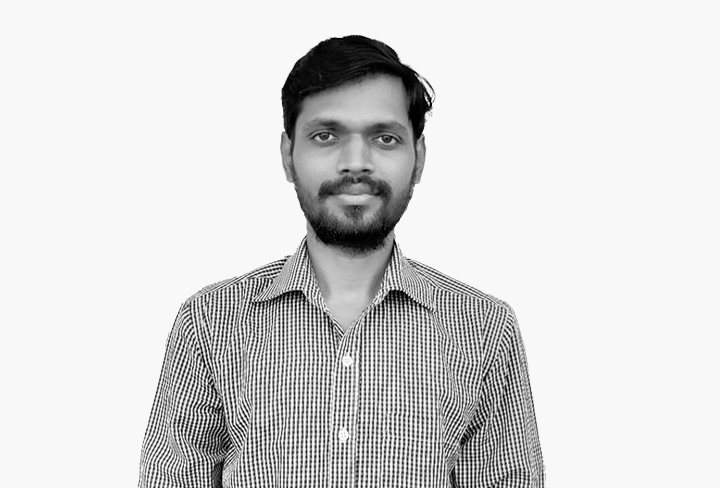 Mr. Vijay Kumar
RYT-200, Ashtanga Vinyasa and Hatha Yoga
Basically he started Yoga from childhood with his grandfather. He Completed his degree at Karnataka University, Dharwad. After completing his education. He took Yoga as a profession under the guidance of Master Santosh Kumar ji at Yogadarshanam in Mysore.
Vijay is technicalized in Iyengar Yoga , Prenatal Yoga , kids Yoga , Acroyoga, Mudra, Pranayam and Yoga therapy.
Dr. Vinaya
Ayurveda Physician and Anatomy Teacher
Dr. Vinaya is an Ayurvedic Doctor and a yoga practitioner. Today she is certified RYT 200 and Prenatal Yoga Teacher from Yogadarshanam.
Also working as a consultant physician at the Traditional B V PUNDIT'S HEALTH CARE CLINIC in Mysore. She also teaches applied aspect of Anatomy in relation to Yoga Practices and Basics of Ayurvedic Medicine in Yogadarshanam.
She integrates Ayurveda and therapeutic yoga for health and wellness. She also does classes in therapeutic diet and Ayurvedic cooking in Yogadarshanam.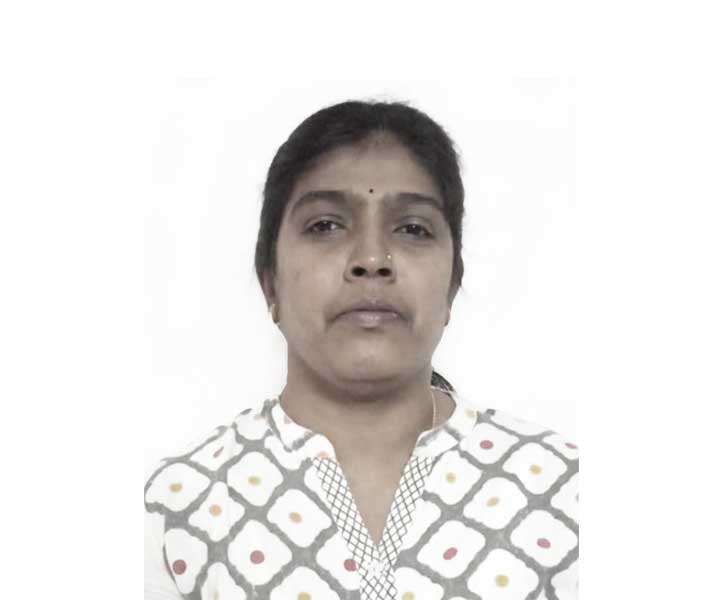 Dr. Aparna
Anatomy and Physiology Teacher
Dr. Aparna has Over 16 years of experience in the field of medical sciences as an Ayurvedic Doctor. Working as consultant Ayurvedic physician at Ayur Central, Mysore and treating patients in General Medicine and advising them on good health. In addition to extensive experience in diagnosing and treating various ailments, have specialized in Panchakarma therapy and Dietician. She is also attending Seminars, Open Forums, Free Medical camps to bring awareness on Ayurveda and Health as an hobby.
Aparna is teaching Anatomy and Physiology from past 3 years at Yogadarshanam School and conducting classes on Ayurveda and Health awareness as well.