Yogacharya Santhosh Kumar
RASHTRA VIBHUSHAN AWARD WINNER
Yogacharya Santhosh Kumar born on 8th April, 1983 as the first son of the couple Sri Bhaskar and Bhavaniyamma in a small village Koluru, Kundapur taluk near the costal area of Udupi district. Basically he was an artist and dancer (classical, folk). Most of his childhood was spent with nature, practicing yoga in his childhood with Sri Kumar (A good Yakshagana artist and Yoga Guru) and Yoga Guru Dr.R. Pai from Shanthivana Trust, Yoga and Naturopathy center Dharmasthala (An International holy place).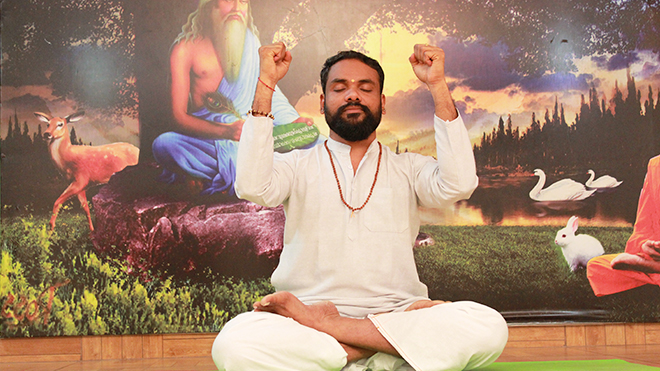 Trained 2100+ Certified Yoga Teachers form 100+ Countries under the brand of "YOGADARSHANAM®" in Gokulam, Mysore.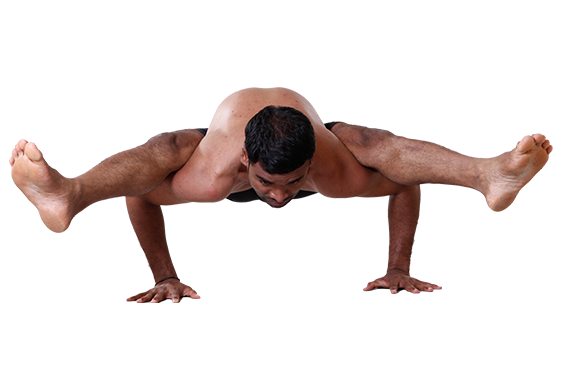 Today, He is graduated teacher in education from KSEEB Government of Karnataka, Completed his degree and graduated in nutrition and health education from University Of Mysore (Distinction) and completed Advance Yoga Teacher Training from Shivananda Vedantha Center, Kerala and Annamalai University, Tamil Nadu with Excellent grade and honorary degree for his study and achievement from Swamy Sudhir Aananda, Reshikesh, Uttarkhanda.
Later he got a opportunity to train sufficiently with a B.K.S Iyengar Student. This experience motivated to do 2 years strict Sadhana on "Light on Yoga" and finally as a dreams come true to meet and pursue B.K.S. Iyengar (Yoga legend and world's Most renowned Yoga Master) and his Son Prashanth and Daughter Geethaji and from Art of Living system as well as enough experience from Baba Ramdev Guruji's system.
Presently Santhosh Kumar is preparing for future Research Work in Yoga Field on "Yoga and Illness."
He was suffering from knee pain, sinusitis, tonsillitis etc in his childhood. He got rid of all these problems by Yoga treatment and developed very good interest in yoga field along with his Education. So later his experience and tremendous qualifications is motivated to teach yoga in his own style founding his own studio known as "Yogadarshanam" has trained several students from various field like schools ,colleges, hospitals and IT/BT companies like WIPRO, INFOSYS, L&T etc.
He is also one in Mysore, South India training and educating both Indians and westerners as well as conducting Yoga workshops, Yoga Retreats, and Teachers Training in different countries through his overseas journey.